Deliciously Easy Cheesy Pancakes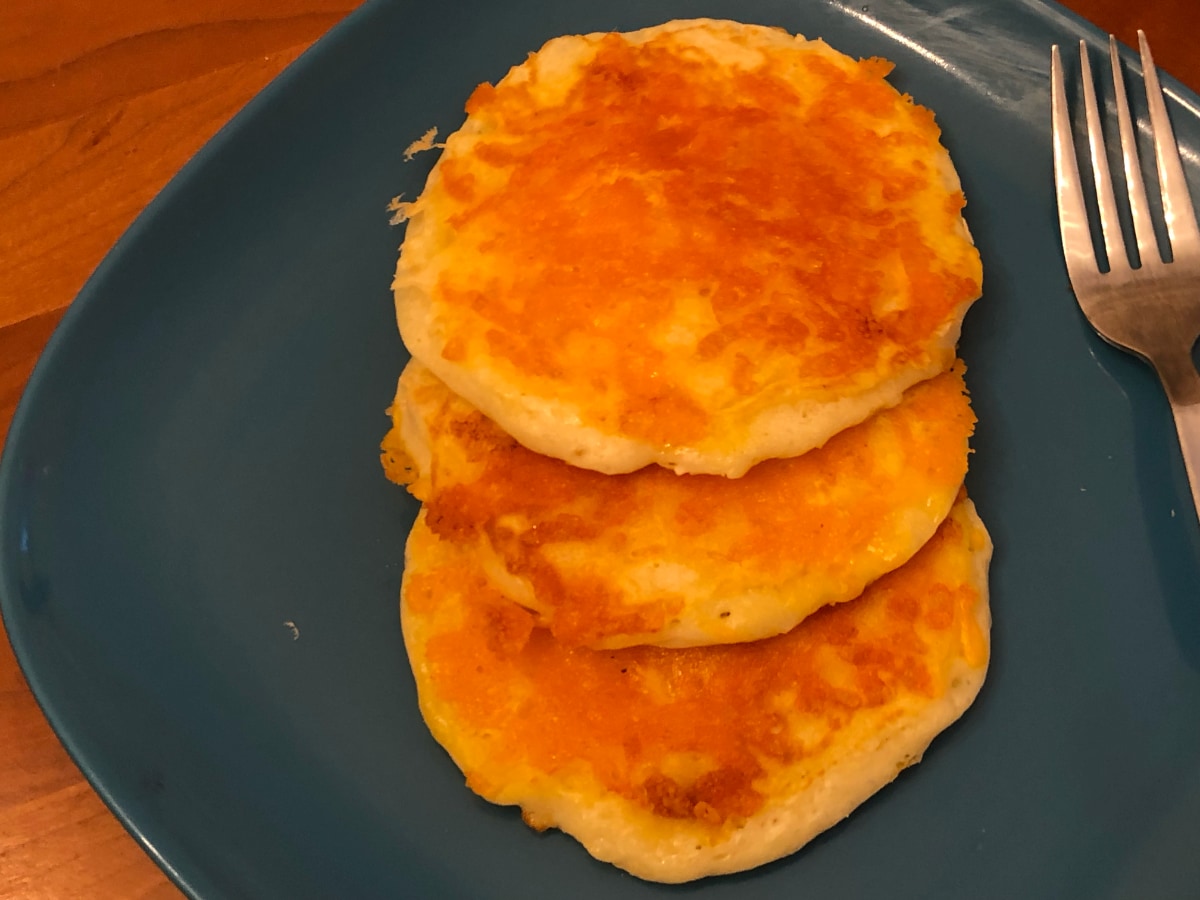 Directions
In a large bowl add the milk (2 cups) and lemon juice (4 tablespoons). Let sit for 5 - 10 minutes.

Next add the dry ingredients, the flour (2 cups), sugar (1/4 cup), baking powder (2 1/4 teaspoons), baking soda (1/2 teaspoon) and salt (1/2 teaspoon).

Add the eggs (2) and melted better (1/4 cup). Mixed together until you have a lumpy batter. You don't want to overmix or you'll have denser pancakes.

Heat a griddle to 300°F or a pan to medium heat. If you're using a non-stick griddle/pan you shouldn't need to add anything to the pan, otherwise melt some butter to prevent sticking.

Add batter to the griddle/pan to form large circles. After pouring the batter add a good amount of cheddar cheese to the top of the uncooked pancakes.

After a minute or when the bottom of the pancake is golden brown, flip it onto the cheese side. The cheese will start to melt immediately. You can remove it from the griddle or pan after a minute or two. Although I highly encourage you to experiment with how long you leave them on the griddle. If you'd like the cheese to become crispy, leave it another 2-3 minutes and it'll be delicious.